Turkey has begun massing tanks and troop carriers on its southern border with Syria as it prepares to move into the country once American soldiers have left.
Erdogan's forces were pictured arriving in border cities of Kilis and al-Rai after the country's foreign minister said they will push into Syria as soon as possible.
It comes after Donald Trump announced that all 2,000 American troops will withdraw from the country and that Turkey will take over the fight against ISIS.


ADVERTISING
Turkey has carried out limited attacks against Kurdish positions in Afrin province, and has vowed to expand its operations to cover its entire southern border.
RELATED ARTICLES
Israel launches Christmas Day airstrikes on Damascus as… Outgoing Defense Secretary Mattis shows up President with…
Share this article
Share
But plans stalled amid push-back from Washington that saw US relations with its NATO ally set in the deep freeze.
However, Trump has since tweeted that Turkey and America are planning to increase trade and strengthen ties as US troops begin a 'low and highly coordinated' withdrawal from Syria.
As part of the agreement, America will take back weapons it gave to the Kurdish forces during the fight with ISIS.
In return, Erdogan vowed to delay a military campaign against the Kurds, but on Tuesday foreign minister Mevlüt Çavuşoğlu indicated it would go ahead as soon as practically possible.
According to the Guardian, he insisted that 'if Turkey says it will enter [Syria], it will.'
+6
Tanks and military vehicles are pictured in the Turkish border town of al-Rai on Christmas Day as they prepare to move into Syria
+6
Turkish president Recep Tayyip Erdogan had vowed to delay a military push into Syria as the Americans left, but his foreign minister has indicated otherwise
Trump's shock announcement has caused concern in Washington and prompted the resignation of Secretary of Defense James Mattis.
As he submitted his letter of resignation to Trump on December 26, Mattis issued a videotaped Christmas message to all American servicemen and women.
In it, he said: 'Since Washington crossed the Delaware at Christmas in 1776, American troops have missed holidays at home to defend our experiment in democracy.
'To all you lads and lasses holding the line in 2018 on land, at sea or in the air, thanks for keeping the faith. Merry Christmas and may God hold you safe.'
Mattis's resignation letter initially said he would be leaving his post at the end of January, but that date was rushed forward after Trump found out it criticised him.
Deputy Defense Secretary Patrick Shanahan will be named as acting secretary effective from January 1.
+6
Trump's shock announcement that US troop will withdraw from Syria prompted the resignation of Secretary of Defense James Mattis, who gave a Christmas message thanking members of the armed forces for their service (pictured)
+6
Trump says Turkey and the US are going to increase their trade ties as a result of the troop withdrawal, which had angered Ankara
Elsewhere, Syrian government troops backed by Russian forces sent extra troops towards the city of Manbij in preparation for an attack.
The city is currently controlled by a Kurdish militia, which helped to coordinate the movements and will withdraw before the attack takes place.
The move is part of the wider buildup of forces in the area.
'The battle will soon start,' Major Youssef Hamoud, spokesman for the National Army, the main Turkish-backed rebel force in the area, told Reuters.
'What we see on the front now is reinforcements to all forces to reach full preparedness for the battle.'
'The Russian army has restored the Syrian-Russian coordination centre to Arima village to the west of Manbij city, after its withdrawal from there a while ago,' said Sharfan Darwish, the spokesman for the Manbij Military Council. Read more:
Share or comment on this article:
Turkey masses tanks on the Syrian border as the US prepares to leave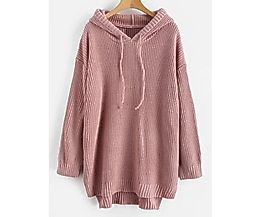 $33.78 فستان بحافة متباينة الطول$33.78 – zaful.com
The Controversial Scene That Took MASH Off AirBuzznet
Abandoned Tank Graveyards: Thousands Left UntouchedStandardNews
Light Pink 3/4 Sleeve A Line Midi Dress$50.57 – rotita.com
Kawaii Dress Up$0 – en.softonic.com
Zipper Back Sleeveless Lace Bodice High Low Dress$30.84 – modlily.com
Long Sleeve Gold Brown Ruffle Detail Sequin Dress$29.76 – rosewe.com
Easter Island Discovery Sends Archaeologists Back To Drawing BoardNinjaJournalist
Dog Goes Viral After Realizing He's At The VetGive It Loveby TaboolaSponsored LinksYOU MAY LIKEVirtually Nobody Can Pass This Basic Kno…IcePopViewers Were Stunned When The Anchor G…TrendchaserOntario Landline Phones Are In For a …Talk Tech Daily | Search Ads
Comments 802
Share what you think
The comments below have not been moderated. View all
The views expressed in the contents above are those of our users and do not necessarily reflect the views of MailOnline.
Loading…
Add your comment
Enter your comment Post comment to your Facebook Timeline What's This?
By posting your comment you agree to our house rules.
More top stories
Bing Site Web Enter search term: Advertisement
Femail Today
Bride and joy! Miley Cyrus shares touching photos from her surprise wedding to Liam Hemsworth in Tennessee Singer made it official
Angelina Jolie is spotted taking four of her six kids out for breakfast the day after Christmas The 43-year-old was all smiles in LA
Jon and Colleen Plus Four? Jon Gosselin is pictured with girlfriend Colleen Conrad as well as two of his kids and her children His new family
EXCLUSIVE: Beyonce cuddles with twins Rumi and Sir as singer and hubby Jay Z enjoy holidays at New York park with family to honor mogul's grandma
Christina El Moussa and new husband Ant Anstead enjoy a sweet Christmas Day bike ride with his children… days after their surprise wedding
Amazon's top beauty buys of 2018: From a 'miracle' acne clay mask to the $10 'absolutely perfect' tweezers, the products shoppers went wild for
Blake Lively opts for comfort in brown robe while makeup free on errand run in New York The 31-year-old actress was spotted looking cozy in Big Apple
Emily Ratajkowski hides her ample assets with her hands in sultry holiday vacation snapshot Stripped her top off and covered her bare breasts
Kristen Stewart packs on a PDA with new girlfriend Sarah Dinkin as they head for post Christmas hike The 28-year-old worked off that Christmas lunch
Emily VanCamp and Josh Bowman of Revenge share first Christmas as man and wife… two weeks after their wedding in the Bahamas
Meghan the animal lover puts her hatred of bloodsports aside as she joins royals – including Kate as relations thaw further – for Boxing Day shooting feast
Advertisement
Arie Luyendyk Jr and his pregnant fiancée Lauren Burnham reveal their unborn baby is now the size of a turnip ahead of their wedding next month
Naomi Watts and Billy Crudup prove they are still very much a couple as they take in Kerry Washington's play American Son in New York City
Khloe Kardashian poses with both Kanye West and David Chappelle… as baby daddy Tristan Thompson doesn't seem to make Christmas bash
How I became a better, happier person (and you can too) Modern life's making us miserable, says RUBY WAX as she reveals how to banish a devil on your shoulder
Scarlett Johansson and Colin Jost make rare sighting at an airport in Argentina after spending Christmas together .
Reporting for duty – in style! Melania Trump is on-theme in $1,000 military-inspired jacket as she and husband make surprise visit to Iraq
Cindy Crawford's model daughter Kaia Gerber, 17, shows off a THIRD tattoo while sunbathing She was wearing a string bikini
EXCLUSIVE: Kris Jenner's annual holiday party held at Kim's mansion cost $500K thanks to a snowy mountain, food for 200 and massive security
Lady Victoria Hervey, 42, sizzles in a skimpy halterneck bikini as she tops up her tan in Barbados The 42-year-old socialite showcased her body
Revealed: Prince Harry DID join the royals for the traditional shoot despite reports of a ban by Meghan – but was his pregnant wife among the party?
Madonna shares adorable snap with four of her six children as the 'gang' spend Christmas together The 60-year-old cuddled up next to adopted kids
Rob Kardashian makes a surprise appearance on sister Khloe's Christmas Day social media In one video, Rob could briefly be seen
Simon Cowell looks every inch the doting dad on a jet ski with son Eric as he soaks up the sun in Barbados with girlfriend Lauren Silverman
Lily-Rose Depp snuggles up to boyfriend Timothée Chalamet as they celebrate Christmas in Paris The 19-year-old model dressed cozy
Sofia Vergara requests ex-boyfriend Nick Loeb prove he's a resident of Louisiana where he's filed lawsuit to gain custody of their frozen embryos
Mark Wahlberg, 47, shows off his body on the beach… months after a big fuss was made over his crazy schedule that included two workouts a day
Face-timing Jamie? Smiling Katie Holmes can't keep her eyes off her phone while looking chic out and about in NYC…days after turning 40
Wedding bells! Jennifer Lopez and Alex Rodriguez's friends say 'an engagement is definitely on the horizon' Ready to take the next step in their relationship
'They're trying a bit too hard': Body language expert reveals how duchesses Kate and Meghan used tricks favored by politicians to show holiday unity
Bruno Tonioli, 63, is mobbed by fans after sporting microscopic speedos on the beach as he vacations in Barbados with female friend
Tiffany Trump spends Christmas with Marla Maples in NYC, where the two attend a church concert – after her dad cancelled his trip to Mar-a-Lago
Cardi B's on-off ex Offset tries to woo the rapper with diamond bracelets, Louboutins and a quartet of Hermès bags for Christmas High-class haul
Kris Jenner spawns endless memes after showing off $15K 'rich as f**k' suitcase… as Piers Morgan slams the 'greedy, narcissistic and repulsive' star
Samantha Markle claims Meghan didn't call their father LAST Christmas before their 'Royal Wedding fall out' as sme makes another attack on half-sister
Kourtney Kardashian finally reveals the VERY low-cut and short dress she wore to the family Christmas Eve bash The 39-year-old TV star shared several photos
Model Alessandra Ambrosio, 37, brings the heat to Brazil as she slips into a teeny thong bikini to show off her stunning 119lb model figure
Priyanka Chopra wears bridal white as she joins her new husband Nick Jonas for a double date with Joe and Sophie Turner in London
Sandra Oh and Andy Samberg are pictured in new promo shots for the Golden Globes as they prepare to co-host the awards show
Jenna Jameson reveals she prepped her meals in advance to avoid over indulging over the holidays after shedding 80lbs with keto diet
Ready to pop! Jessica Simpson looks heavily pregnant while leaving church with husband Eric Johnson and their kids Baby's almost here
Khloe Kardashian matches True in tartan pajamas before baby girl dons angel wings as they celebrate first Christmas together… but there's no sign of Tristan
Jennifer Lopez, 49, poses with mini-me daughter Emme, 10, on Christmas as they wear matching pajamas… after she gifts A-Rod $40K worth of luggage
Selena Gomez looks energized and in good spirits on caffeine run in LA… just weeks after release from rehab The 26-year-old was spotted out in LA
Future welcomes his fifth child with Bow Wow's model babymama Joie Chavis Joie celebrated her little boy on Christmas with a sweet Instagram
The venue is revealed! Inside Miley Cyrus and Liam Hemsworth's $5.8 million Tennessee mansion where they 'married' in Christmas ceremony
Kate and Meghan 'were ordered to call Christmas Day truce by Queen Elizabeth and Charles amid fears their feud would overshadow the royal festivities'
Single mother who snapped famous photo of the 'fab four' enjoys a chat at Sandringham with pregnant Meghan… who hints that she's 'nearly there'
Rapper Remy Ma shares the first photo of her daughter… following health scare that sent her to the hospital days after giving birth
Melissa McCarthy plays Santa Claus as she brings bundles of presents to an intimate family gathering in LA She also carried a classic Gucci tote
The Big Bang Theory's Mayim Bialik appears downcast as she admits she's 'not doing so well' over the holidays following split from mystery beau
David Duchovny, 58, goes shirtless for family trip to the beach in Barbados… before showing off his sporty prowess by diving into the sea
Teresa Giudice heartbreak: RHONJ star poses with her four kids before they visit Joe in prison on Christmas day as he serves out three year term
Kendall Jenner flashes her pert derriere in thong while lounging in bed on Christmas day She looked incredible in a neon green gown for the annual bash
'All that food I sweated out today!' Shanina Shaik showcases her toned physique as she shares intensive post-Christmas workout routine
Drew Barrymore takes fun snaps of her children during holiday getaway to Florence, Italy… after discussing the 'not easy' reality of co-parenting
Advertisement
Blanca Blanco frolics on the beach in Malibu in skimpy Santa Claus-themed red and white lingerie The 37-year-old actress kicked it on the sands
Don Jr. is joined by his ex-wife AND his new girlfriend, along with his kids and grandmother for a very cozy holiday celebration at Mar-a-Lago
Kylie Jenner reveals she left annual Kardashian Christmas Eve party early to give daughter Stormi 'a bath and put her to sleep' She looked incredible
Kate Moss wraps up warm in a fur coat and rain boots as she enjoys family festivities in the countryside Walked her dogs with her pal DJ Fat Tony
Jennifer Lopez leads the pajama snaps as she and Alex Rodriguez don matching nightwear while Ayda Field and Robbie Williams dress their brood in PJs
Glee actor Jesse Luken is arrested for a DUI after mounting the curb and mangling his car in California He was booked by Glendale Police
Kim Kardashian treats daughter North to sled ride in leftover snow after sleddinafter hosting a star-studded holiday celebrationg with Paris Hilton
Terrence Howard is engaged! Empire actor proposes to his EX-WIFE Mira Pak with $1M SEVEN carat diamond ring Popped the question
Amy Schumer experiences morning sickness from her pregnancy that is so extreme she has to pull over on the side of the road to vomit
Sports Illustrated model Jasmine Sanders stands out in neon bikini as she wishes fans a Merry Christmas Stripped down to her tiny bikini
Advertisement
Paul McCartney reveals he often reforms The Beatles in his dreams and thinks about John Lennon and George Harrison 'with a lot of sadness'
Khloe Kardashian dances in $1.5K slouchy thigh-high plaid boots… as star wears the statement shoes with sunglasses and pajamas
Crocodile Hunter's family Christmas! Robert Irwin shares selfie with his family and Australia Zoo staff as they celebrate the holiday season together
Kirsten Dunst shows off her quirky style in a plaid jacket and flirty skirt as she steps out in LA Enjoyed the festivities with her family
Jamie Otis and Doug Hehner of Married At First Sight announce second pregnancy on Christmas Holidays are very special indeed for couple
Chantel Jeffries flashes her ample cleavage and her flat midsection in red lace bra and underwear as she dances along to Christmas music
Instagram scrolling, $300 worth of tequila, vast carafes of red wine and 'Uncle' Elton John's VERY kooky glasses… a peek at the Beckham family's festivities
Ariana Grande in FaceTime call with her estranged dad Edward Butera for Christmas Grande mentioned her father in a verse in her smash-hit single
Happy holidays! Emily Ratajkowski plants Christmas kiss on husband Sebastian Bear-McClard during family getaway in Colombia
Sofia Richie lets her chest do the talking as she joins Scott Disick along with his ex Kourtney Kardashian at Kris Jenner's Christmas bash
Advertisement
Bethenny Frankel bids goodbye to Dominican Republic after getaway with new boyfriend Paul Bernon The reality star enjoyed a vacation with her beau
Kylie Jenner shares sweet snap of daughter Stormi in silver onesie and sneakers while at Christmas Eve bash She welcomed daughter Stormi on February 1
Director Richard Curtis' ex-assistant reveals how she was cast as a sassy Santa dancer in Love Actually – alongside a 'blushing' Bill Nighy
'Full heart and a full year': Victoria's Secret model Georgia Fowler cuddles up to furry friend as she celebrates 2018 Happy holidays for hottie
Paul McCartney, 76, cuts a casual figure as he touches down in St Barts on his private plane with wife Nancy Shevell, 59
Happiest place on earth! Actress Rebel Wilson and Hugh Sheridan are all smiles as they enjoy Christmas dinner together at Disneyland
Edie Falco dons puffy crimson parka to take a stroll with her kids on Christmas day Actress stepped out in in New York City with her brood
Touching moment Meghan hugs an Instagram fan, 17, who she recognized in the crowd at Sandringham Among hundreds who went to greet Royals
Calum Scott surprises his mother Debbie with brand new car for Christmas The 30-year-old Dancing On My Own performer shared the clip
Lily James and Matt Smith indulge on VERY extravagant candlelit dinner as she shares romantic Christmas snap
Advertisement
Justin Timberlake and wife Jessica Biel celebrate Christmas with Mickey Mouse The cute couple decided to team up for a fun Christmas photo
Hey, Hey We're The Monkeys! Simon Cowell 'will launch a MONKEY boyband to rival the success of One Direction and The Beatles'
Will William and Kate shun Eton for Prince George? Duchess mulls sending future king to her old school, the 'less traditional' £12,600-a-term Marlborough
Emma Watson turns Christmas steamy as she takes to Instagram in only a nightshirt to open presents She's been working hard on Little Women
Stephen Amell and wife Cassandra Jean enjoy five-year wedding anniversary in St. Barts with daughter Celebrated their wedding anniversary
Special delivery! The VERY unexpected menu item Miley Cyrus and Liam Hemsworth served guests at their Tennessee 'wedding' on December 23

Meghan's been given the low-down on curtsying! Duchess stoops FAR further than last year as she greets Queen Elizabeth at Sandringham
Mariah Carey poses with ex husband Nick Cannon and their twins Monroe and Morocco on Christmas Eve… hours after date night in Aspen with Bryan Tanaka
Kris Jenner is gifted a $15K Goyard suitcase that reads Rich As F*** as she opens gifts with Kim, Khloe and Kendall She was given a gift worthy of her status
Purr-fect! Jay Leno hosts holiday fundraiser for cat rescue charity as he turns his South California hangar into a kitten wonderland
Advertisement
Priyanka Chopra joins Nick Jonas for a family Christmas celebration with Joe and Sophie Turner… just a few weeks after two weddings in India
Jordan Peele's next film Us debuts terrifying new trailer on Christmas day He wowed audiences with his scary directoral debut Get Out
Actress Mädchen Amick sets the record straight on how to pronounce her oft-mangled name and explains Riverdale's successful formula
Adam Sandler and family look to be having a wild time at Christmas Day basketball game in NYC It must've been the perfect gift for him
Blanca Blanco says Merry Christmas as she models a festive red dress… after landing new Chiquelle campaign Blanca got in a holiday mood on Tuesday
Ivanka wears a slinky summer dress and straw visor as she steps out for a stroll hand-in-hand with Jared at the Trump's 'Winter White House'
Padma Lakshmi celebrates Christmas with darling then-and-now throwbacks of daughter Krishna during the holidays
Lea Michele bundles up for Christmas morning on the beach with fiance Zandy Reich and her family… one day after lavish bridal shower
Demi Lovato looks blissful as she shares Christmas post… after revealing she is 'taking time to work on her mind, body and soul' Demi's sweet snap
Mark Wahlberg poses with wife Rhea Durham and their four kids in family holiday card He sat at the top of a stairwell with wife Rhea Durham, and their kids
Advertisement
Katherine Heigl documents numerous attempts at wedding anniversary picture with husband Josh Kelley The 40-year-old actress took to social media
Mickey Mouse's forgotten father: How Ub Iwerks – Walt Disney's creative partner for 10 years – helped create the iconic character and brought him to life
Meghan's been given the low-down on curtsying! Duchess stoops FAR further than last year as she greets the Queen at Sandringham
Emily Ratajkowski has a sassy Christmas Eve in barely-there bikini at seaside 'paradise' The 27-year-old bombshell modeled a tiny thong bikini
Bethenny Frankel bids goodbye to Dominican Republic after get-away with new boyfriend Paul Bernon The 48-year-old reality star took to Instagram
Priyanka Chopra joins Nick Jonas for a family Christmas celebration with Joe and Sophie Turner… just weeks after two weddings in India With her in laws
Bella Thorne says she is having a 'red hot Christmas' as she poses in a Latex bikini 21-year-old actress shared an image that was a bit naughty
Caitlyn Jenner shows up to ex Kris Jenner's Christmas Eve Party at Kim Kardashian's home… and she brings her 'partner' Sophia Hutchins
Kevin Spacey's bizarre video racks up more than 5million views in 24 hours after prosecutor announces felony sex assault charge against the actor
Merry Christmas from Hollywood! Gisele gets a kiss from Tom Brady, Taylor Swift snuggles with her cat and Nicole Kidman laughs with Keith
Advertisement
Will Smith and Jada Pinkett Smith pose up as Santa and Rudolph as they enjoy Christmas with family Dressed as an even more famous pair
Chanel! Cartier! Kim Zolciak and her husband Kroy Biermann exchange some very extravagant gifts There were heaps of presents
Kardashian Christmas morning! North West holds on to Khloe's baby True as the family gathers Got up early and opened presents from Santa
Kimberly Guilfoyle shares poolside selfie while joining boyfriend Donald Trump Jr and his children at Mar-a-Lago for Christmas Enjoying the sun
Mike 'The Situation' Sorrentino and new wife Lauren Pesce ring in his last Christmas before jail term Jersey Shore star got married in November
The Bushes pull together to celebrate the first Christmas without Barbara and POTUS 41 Jenna Bush Hager shared a selfie of her family on Christmas Eve
Safaree's girlfriend Erica Mena shows off stunning $175K diamond engagement ring on Christmas Eve She revealed her enormous diamond
Tyra Banks will NOT be returning to America's Got Talent… following the success of Life Size-2: A Christmas Eve Runway diva-turned-entrepreneur
Macaulay Culkin jokes about 'all the burglars who never had the confidence to rob a house' because of his 1990 hit Home Alone Hilarious holiday movie
EXCLUSIVE: Ivanka Trump puts on a colorful display as she heads out for an early morning jog on Christmas with Secret Service agent at Mar-a-Lago
Advertisement
Jennifer Lawrence brightens up the holidays with her annual visit to Kentucky children's hospital Continued her holiday tradition
Noah Cyrus bursts into TEARS as she is overwhelmed with emotion… after her sister Miley 'marries Liam Hemsworth in a low-key ceremony'
Star Wars: Galaxy's Edge ride at Disney World and Disneyland offers behind-the-scenes look It is an ambitious new attraction
Below Deck star Ross Inia is arrested in Florida for 'punching a police officer and then threatening his family after the cop tried to break up a fight'
Kate and Meghan put on show of unity as they put rumors of rift to bed during walk with husbands and rest of Royal Family for Christmas Day service
Mike Tindall hugs his chilly niece Savannah Phillips, 7, as the royals gather at chilly Sandringham Leaving St Mary Magdalene Church
Kim Kardashian goes SLEDDING with Paris Hilton… as KUWTK star flashes major cleavage in plunging white dress at the annual Kar-Jenner Christmas Eve Party
Kris Jenner sizzles in silver gown as she debuts platinum blonde hair at the annual Kar-Jenner Christmas Eve Party Ageless beauty
Eiza Gonzalez looks holiday chic as she enjoys Christmas Eve at Disneyland with her family Embraced the spirit of the season
Jennifer Lopez wears her pajamas as she surveys her haul on Christmas morning… after partying with Kim Kardashian Ready to be spoiled
Advertisement
Emma Roberts dons denim while sneaking in some last minute Christmas shopping The American Horror Story star, 27, was the epitome of casual chic
Princess Beatrice and Autumn Phillips both wear Claire Mischevani designer coats as they head to church with Eugenie and husband Jack Brooksbank
Duchess Kate opts for yet another Catherine Walker design as she stuns in a 1940s-style coat from one of the Princess of Wales' favorite designers
Love Actually fans confused over Hugh Grant's outfit blunder in unearthed clip… (as they claim it RUINS the 2003 Christmas movie) Left gobsmacked
Priyanka Chopra and Nick Jonas are re-imagined as Simpsons characters in celebration of their lavish wedding Loved-up couple
Alessandra Ambrosio shows off her sensational physique in sizzling striped bikini as she hits the beach in Brazil for festive getaway
Kendall Jenner tumbles down ski slope in her striking neon green gown as she joins sister Kourtney at Kardashian's Christmas Eve party
Elizabeth Hurley, 53, shares very sassy Christmas message while showing off her eye-popping cleavage in low-cut black velvet dress
The Trumps go to church! President and First Lady sing Christmas hymns during a late night mass at the National Cathedral Feeling festive
Safaree proposes to his girlfriend Erica Mena with $175K engagement ring on Christmas Eve Bought a 14-carat platinum ring for the Bronx beauty
Advertisement
Simon Cowell shows off a little sunburn as he enjoys another day at the beach in Barbados with girlfriend Lauren Silverman and son Eric Too much sun Simon?
So hot she needs to cool down! Victoria's Secret model Kelly Gale flaunts her incredible figure as she sunbathes TOPLESS in the Maldives
Inside Tamara Ecclestone's lavish LA Christmas: Star spoils daughter Sophia with life-size gingerbread men, candy canes and a cozy movie night in
Robin Thicke, 41, proposes to pregnant April Love Geary, 24, on Christmas Eve… and she says 'yes yes 1000x yes' They are expecting their second child together
Sean 'Diddy' Combs snuggles his twins in front of Christmas tree in sweet snap after dance party… as they enjoy first Xmas without the late Kim Porter
Kate wins Christmas Day style war with a 1940s Catherine Walker coat, as modern Meghan supports pal Victoria Beckham by wearing her jacket and boots
On thin ice! Prince Sverre Magnus, 13, of Norway gallantly helps grandmother Queen Sonja, 81, across frozen ground as they leave Christmas service
Khloe Kardashian flashes her midriff in silver and white crop top with tulle skirt… as star cradles daughter True at the Kardashian Christmas Eve party
Kylie Jenner splashes out $600 on TWO custom toy Lamborghinis for daughter Stormi, ten months… and matches a version to her own car
EXCLUSIVE: 'Santa' Thomas Markle's charitable gifts for destitute children on the Mexican border: Meghan's father hands out toys and food
Sailor Brinkley Cook shows off her pert posterior and amazing bikini body as she splashes around in the ocean in throwback sunset video
'Don't eat and drink too much! I know I will, but that's no excuse for you': Paul McCartney shares Christmas message with fans around the world
Shia LaBeouf rocks a festive snowman coat as he treats girlfriend FKA twigs to romantic dinner date ahead of their first Christmas together
Carrie Fisher's daughter Billie Lourd wears Minnie Mouse ears as she cuddles her beau Austen Rydells on festive break to Disneyland
Don Jr shares sweet snaps of him with his kids and ex-wife to wish everyone a 'Merry Christmas' before heading to Mar-a-Lago with Kimberly Guilfoyle
Teen Mom OG reunion: Amber Portwood says she's 'done' with show amid battle with postpartum depression The 28-year-old mom-of-two broke down
Usher smiles as he steps out with a brace on his foot for last minute Christmas shopping trip He had an operation on his foot in 2015
Nick Jonas and Priyanka Chopra splash out on wine during last minute London shop in preparation to celebrate their first Christmas as newlyweds
Hilary Duff dresses her slim post-baby figure in a cozy brown jumper on shopping trip ahead of her two-month-old daughter Banks' first Christmas
Kevin Spacey will be charged with felony sex assault one year after being accused of molesting teenage boy in Nantucket bar – as actor posts creepy clip
Kylie Minogue, 50, shares rare snap of herself cuddling up to boyfriend Paul Solomons, 43, as she models very sexy Christmas tree costume
Heidi Klum, 45, reveals engagement to Tom Kaulitz, 29, as she shows off new diamond ring… four years after divorcing Seal
Kendall Jenner keeps things casual in baggy emerald sweatshirt for last minute Christmas shopping She looked quite down to Earth
'Thank you for all the love this year!' Keith Urban cozies up to wife Nicole Kidman as they enjoy Christmas Day together in Sydney Couldn't be more in love
Fergie thanks family for 'year of goodness' in festive Instagram snap of Beatrice, Eugenie and new husband Jack Brooksbank and Prince Andrew
Cristiano Ronaldo and his fiancée Georgina Rodriguez don Santa hats as they dress the kids up in full costume for festive family snap
Kim Kardashian spends Christmas Eve at the dermatologist… as star pairs leggings with hoodie and hat Following her psoriasis outbreak
Kylie Jenner and daughter Stormi match in silver for annual Kardashian Christmas Eve bash… as she poses with sister Khloe Kardashian
Norman Reedus shares snap of his and Diane Kruger's newborn daughter as he has 'a lot to be thankful for this year'
Jennifer Lopez poses up a storm with Kim Kardashian at the Kardashian Christmas Eve bash… as singer wows in white dress
Ben Stiller hits back at prison worker who called him 'son-of-a-b***h liar' for portraying her sex romps with 'Shawshank' jail-break inmate
Sean Penn smokes a cigarette in flip flops and cargo shorts on Christmas Eve… after returning from documentary shoot in Turkey
Elle Macpherson, 54, flatters her supermodel figure in a summery dress as she goes last minute Christmas shopping with her son Aurelius Cy
Orange Is the New Black creator Jenji Kohan files for divorce from husband Christopher Noxon after 21-year marriage
Cindy Crawford and Rande Gerber pay for Walmart layaway gifts following Tyler Perry and Kid Rock's holiday efforts
Kim Kardashian turns $20 million Calabasas home into a winter wonderland ahead of annual Christmas Eve party
Kristen Stewart and rumored new girlfriend Sara Dinkin step out together for juice in LA They've been spending a lot of time with one another
Celine Dion posts holiday photo with her fast growing sons as they prepare for their third Christmas since losing husband Rene Angelil
Angelina Jolie smiles as she runs last-minute holiday errands with children in chic coat Actress, 43, was pictured with Shiloh, Vivienne, and Knox in LA
Kendall Jenner jokes about her absence from Kardashian holiday card as she writes 'well this is awkward'… while Kim insists her sister had to 'rush to a meeting'
Andy Cohen, 50, says he's 'patiently waiting' for his child's arrival after revealing he's expecting his first child via surrogate in early 2019
Ariana Grande shares childhood clip of singing Celine Dion …and mom Joan joins as Barbra Streisand She's a fan of the pop idols
'I'm stuffed!': Model Shanina Shaik shares her delicious Christmas lunch while gushing over luxurious Fendi gift from husband DJ Ruckus
PICTURE EXCLUSIVE: Melania to the rescue! First lady flies back from Mar-a-Lago after Trump's tweet storm that ends 'all alone (poor me) in the White House'
Jennifer Lopez means business as she goes last minute Christmas shopping at The Grove with Alex Rodriguez Jennifer showcased her glam look
Kim Zolciak gets $4.5K Chanel bag from daughter Brielle Biermann as early Christmas gift Brielle made her open it before Christmas Day
How the other half celebrate! Australian stars share their picture-perfect Christmas morning festivities including Hugh Jackman
Ashley Roberts, 37, CONFIRMS rumoured beau Giovanni Pernice, 28, has joined her in Miami for Christmas… amid ongoing romance claims
Malin Akerman is the picture of newlywed bliss as she goes on hike with husband Jack Donnelly and son Sebastian on Christmas Eve
Devon Sawa celebrates '12 years sober, officially' and tells people that 'it's worth it' to clean up Sawa who has appeared on Somewhere Between
Britney Spears and her son Jayden get in Christmas spirit as they play with fun reindeer filters on social media post captioned simply as 'Happy Christmas'
She's got specs appeal! Model Jessica Gomes looks stylish in quirky glasses and a bold blazer as she arrives for a business meeting in Los Angeles
Queen Elizabeth shows off even MORE family photos! Monarch reveals her framed shots from weddings of Harry and Eugenie during Christmas Speech
'Tis the season!' Nicole Kidman dances on her beach-side balcony in a white dress as she celebrates Christmas with her family in Australia
Heather Locklear to spend Christmas at home with daughter Ava Sambora as she's temporarily released from rehab following psychiatric hold
Selena Gomez is the image of good cheer as she enjoys Christmas Eve hike with female pal after leaving rehab She collaborated on a collection with Puma
EXCLUSIVE: Meghan's father prepares for lonely Christmas in Mexican as daughter he hasn't spoken to in months gets ready to party with royal family
Miss Moscow beauty pageant contestants stun in festive outfits as they take to the catwalk Showcased their flamboyant festive bikinis during the iconic show
David Charvet wears double-leather out to dinner with mystery blonde amid Brooke Burke divorce Ex- Baywatch star was spotted in Los Angeles
Kim Kardashian begs fans for help as she says psoriasis has 'taken over my body' and admits makeup 'can't cover it' She has been candid
Victoria Beckham shares the adorable note her daughter Harper left for Santa Claus on Christmas Eve The seven-year-old left a glass of milk
Just married! Miley Cyrus and Liam Hemsworth 'have quietly wed at family ranch' as photos surface of pair cutting cake and celebrating
Uncle Jesse and Aunt Becky forever! John Stamos and Lori Loughlin smile for 'family' photo before learning slang terms from Lori's daughter
Simon Cowell's girlfriend Lauren Silverman sizzles in a sexy swimsuit as their son Eric goes jet skiing with the music mogul
U2's Bono and The Edge lead the annual Christmas Eve busk in Dublin to help support the homeless Rockers took to streets for worthy cause
Terrell Owens is all unwrapped for Christmas as he ties a bow around his chiseled torso… and puts his own photo on top of the tree Ex-NFL star stripped off
Catastrophe star Rob Delaney says he is 'sad, angry and heartbroken' on first Christmas since losing his son Henry, two, to a deadly brain tumor
Teen Mom star Jenelle Evans laughs while her Confederate-flag loving husband illegally tows a handicapped man's car and then threatens the man
Kylie Jenner's BFF Jordyn Woods is attacked as 'all Kardashian'd' by fans after closing gap between her teeth Had a makeover
Lisa Vanderpump cries as she finally FIRES a sobbing James Kennedy from her restaurant SUR for fat shaming on Vanderpump Rules
LeBron James apologizes for posting rap lyrics saying 'we been getting that Jewish money' Says he simply got caught up in the music
Mindy Kaling is 'waiting for Santa' as Fergie bonds with Axl and Hilary Duff shares snap of baby Banks… as stars kick off their Christmas Eve celebrations
Disney Channel star Stoney Westmoreland 48, charged with six felonies after 'trying to have sex with a 13-year-old boy he met on a gay hookup app'
Singer Andrea Corr, 44, highlights her slender physique in green triangle bikini as she continues her family vacation in Barbados
Marc Jacobs kisses his pet pooch Lady as he enjoys a relaxing festive outing with fiance Char Defrancesco and their dogs Neville and Charlie
It's a Kardashian Christmas! Khloe shares the family holiday card as she writes 'I have all I could ever want' Sisters and their kids
Advertisement
DON'T MISS
Legally Blonde star Matthew Davis proposes to girlfriend… then the two marry just three hours later Whirlwind wedding for happy couple
Ring in 2019 in style! As Kim Kardashian steps out in a sparkly $36 dress, FEMAIL rounds up festive frocks for under $50 – one as low as $4
Spice Girls are 'updating some of their songs' before 2019 reunion tour 'so they don't offend anyone'… after worries of racism and the #MeToo era
Jason Momoa is a real life Aquaman as he shows off muscled torso while paddle-boarding in his native Hawaii Riding the waves
Cara Delevingne puts on a low-key display in a scarf and an oversized coat as she heads to Heathrow Airport after being grounded by the Gatwick drone
Kourtney Kardashian strips to a bikini to sip her tea on family trip to Mexico with her ex Scott Disick and his new love Sofia Richie
A teenage Meghan Markle sings her heart out to Santa Baby in newly-uncovered footage from her High School holiday show in Los Angeles
Khloe Kardashian reveals Tristan Thompson's Christmas present for little True… four pairs of Nike shoes The adorable tot can't even walk yet
Swedish royals Carl Philip and Sofia walk hand-in-hand with sons Alexander, 2, and Gabriel, 1, in an unseen photo shared inside family Christmas card
Adam Levine enjoys wintry stroll with daughter Dusty Rose, two, as they prep for a family Christmas The Voice juge was spotted in Los Angeles
Lea Michele gets ready to wed businessman Zandy Reich as the former Glee star dons a white dress for her bridal shower She looked beautiful
Kanye West is in the pink for Christmas as he dyes his hair before family celebration with the Kardashians Rapper, 41, was seen with his colorful new 'do
Reese Witherspoon models $115 sweater from her own Draper James line as she does her last minute Christmas shopping with son Deacon
Former child actor Jimmy Bennett, 22, who accused Asia Argento of sexual assault now 'refuses to talk to police' and has yet to file report about the alleged attack
Priyanka Chopra celebrates her first Christmas as a married woman as she poses with her mom, the extended Jonas family and Sophie Turner
PICTURE EXCLUSIVE:
Rita Ora is arm-in-arm with Emma Stone's ex Andrew Garfield as they're seen together for the first time since sparking dating rumors
Bride and joy! Christina El Moussa and new husband Ant Anstead take their families to church… one day after their suprise secret wedding
Farrah Abraham shows off her Christmas spirit as she flaunts her ample assets in tiny green bikini while sporting a Santa hat as she hits the beach
Gwen Stefani and Blake Shelton step out with her kids for church service in LA The No Doubt singer and her boyfriend were spotted attending church
Khloe Kardashian praises Kourtney, her ex Scott Disick and his girlfriend Sofia Richie for getting on well during Mexico holiday to Cancun
Lilly Becker shows off her wild side in leopard print as she stocks up for Christmas… while estranged husband Boris also does last minute shopping
Kristen Stewart cozies up to rumored new girlfriend Sara Dinkin as they go grocery shopping together… weeks after her split from Stella Maxwell
Cardi B reveals that she hooked up with estranged husband Offset in Puerto Rico because she 'needed it' 'I just needed to get f***ed,' she admitted
Blanca Blanco flaunts her toned form in see-through holiday-themed bathing suit on the beach Soaked up the sunshine by the sea
PICTURE EXCLUSIVE: Sofia Richie, 20, showcases her figure in a tiny orange bikini on vacation with Scott Disick, 35, and his ex Kourtney Kardashian
Ellen Page cuddles and kisses wife Emma Portner as they enjoy hockey game in NYC… days before their one-year wedding anniversary
'It was inappropriate': Wayne Brady slams Chris Rock, Ricky Gervais and Louis CK for being 'too comfortable' saying the n-word in a 2011 video
Kate Moss, 44, showcases her naturally radiant complexion as she goes make-up free during last minute Christmas shopping trip in England
'Queen Elizabeth loves having her family under one roof': Former royal butler Paul Burrell reveals secrets of 'fun family Christmas' awaiting Meghan Markle
Three's company! Kourtney Kardashian takes her kids on vacation with ex Scott Disick AND his model girlfriend Sofia Richie, 20
Below Deck star Ross Inia arrested for disorderly intoxication and battery after a wild night of partying in West Palm Beach, Florida
PICTURE EXCLUSIVE: Kourtney Kardashian, 39, shows off her abs in a tiny bikini on vacation with ex Scott Disick, 25, and his girlfriend Sofia Richie, 20
From her fireside, Queen Elizabeth makes heartfelt call for harmony in TV broadcast (and no, she's not talking about Kate and Meghan)
Simon Cowell's son Eric, 4, is in high spirits as he dresses up as a pirate while mother Lauren Silverman, 41, indulges in a glass of champagne in Barbados
Pete Davidson watches Machine Gun Kelly's Ohio concert from onstage after rapper rushed to NYC to provide him with support
Melanie Griffith shows off toned legs in black tights while walking with daughter Stella in Aspen She headed out in the ski town with her daughter
Kate's last-ditch Christmas shopping trip with the children: George eyes up slime as his Charlotte behaves impeccably during visit to discount store
Naomi Campbell shows off her natural hair in a wig-free Instagram selfie The British supermodel posted a rare photo of herself without her wigs
Victoria Beckham enjoys festive day with kids Harper, Romeo and Cruz… after $40m payout with husband David after her fashion empire lost $13m
Megan Fox and Brian Austin Green take their kids grocery shopping just before the Christmas holiday Spotted at Bristol Farms in Los Angeles
Hot mom Kourtney Kardashian poses with youngest child Reign after soaking up some sun in Mexico with ex Scott Disick and Sofia Richie
Arnold Schwarzenegger and Maria Shriver prove they're friendly exes at nail salon with daughter … as the actor treats himself to a PEDICURE
Shakira and boyfriend Gerard Piqué take their family to see Santa in Finland… days after singer is charged with tax evasion in Spain valued at $16MILLION
Andrea Corr, 44, displays her phenomenal frame in halterneck bikini and fishnet cover-up as she cuddles a baby doll on Barbados trip
David Beckham, 43, sports a thicker mane amid 'hair transplant' rumours as he poses shirtless and dons novelty antlers for festive Christmas snap
Paris and Nicky Hilton take a last-minute Christmas shopping trip in Beverly Hills Heiresses accompanied their mother for Christmas shopping
Amelia Hamlin, 17, stuns in crop top and pink jacket as she joins sister Delilah, 20, and mother Lisa Rinna for dinner at Craig's restaurant in LA
'Nicole's got me gigging at our own Christmas Eve party': Kidman requests barefoot husband Keith Urban perform in a singlet and shorts
Doutzen Kroes sets pulses racing as she slips into sexy lingerie to model Hunkemöller's festive collection The 33-year-old oozes sex appeal
Johnny Depp AXED from Pirates of the Caribbean, Disney confirms – as it brings in Deadpool writers to give 'new energy' to the franchise
Priyanka Chopra snuggles up to Nick Jonas for a kiss to celebrate his GQ Most Stylish Man gong They have just hurtled through their wedding
Splash-ing the cash! Tom Hanks buys everyone's In-N-Out burgers, takes photos with fans and signs autographs after stopping for a snack
Lara Trump shows off her toned body in a bikini during getaway at Mar-A-Lago after getting in some last minute shopping at Target with son Luke
Suge Knight adds fuel to Tupac Shakur conspiracy theories as he reveals the rapper talked about faking his own death just months before he was killed
Khloe Kardashian wishes fans a good weekend along with darling shot of daughter True Baby True is Khloe's pride and joy
Miley Cyrus reveals what she texted Ariana Grande after breakup with Pete Davidson 'I'm an emoji person so I just sent a bunch of hearts'
Outlander: Brianna Randall marries Roger Wakefield as two have steamy romp on wedding night… before she is sexually assaulted by Stephen
Gal Gadot celebrates the wrap of Wonder Woman 1984 in behind-the-scenes shots Gal took to her Instagram revealing three photos from the set
Mary Poppins is drowned out at the box office by Aquaman: Emily Blunt remake takes only $22m while Jason Momoa joyride slams to the top
Porsha Williams attempts to hide pregnancy during The Real Housewives of Atlanta girls trip They guessed her secret almost immediately
Just married! Singer Meghan Trainor and Spy Kids actor Daryl Sabara tie the knot in intimate backyard wedding ceremony on her 25th birthday
Blanket Jackson, 16, rocks Spider-Man t-shirt during rare public outing in Calabasas Blanket kept things casual as he made a rare public appearance
Christina El Moussa adopts new husband Ant Anstead's last name… while ex Tarek admits he's happy for her Surprise wedding for Flip or Flop star
NeNe Leakes speaks out on family strife on Watch What Happens Live as Andy Cohen welcomes Real Housewives icons Special celebration
First Christmas with First Family: Kimberly Guilfoyle shares festive photos with Don Jr and the president as she 'reflects on her many blessings'
Victoria Silvstedt, 44, displays her age-defying physique in a floral bikini as she soaks up the Caribbean sun Swedish beauty
Jaime King dons patterned blue coat as she catches up on some last-minute shopping in Beverly Hills The Hart Of Dixie star was on Rodeo Drive
Doria Ragland teaches yoga in LA after declining Queen Elizabeth's invitation to spend the holidays in Britain with pregnant daughter Meghan
Mariah Carey and beau Bryan Tanaka splurge at Louis Vuitton before catching a movie The pop diva sampled luxury items at Louis Vuitton in Aspen
John Boyega says that Star Wars: Episode IX occurs about a year after The Last Jedi Production on the film is underway 'under the working title "trIXie"
Singer Kehlani opens up on prenatal depression she's dealing with amid her pregnancy: 'This has been the hardest thing ever'
Cindy Crawford looks gorgeous as she does some 'last minute' gift wrapping in Malibu She continued to show off her impressive parenting skills
Vanessa Hudgens flaunts slender legs in black tights while shopping in Los Angeles Tried to get some shopping done
Madison Beer shows off her sinewy legs in short black leather skirt while with boyfriend Zack Bia Looked very much back together
Sarah Hyland cuts a chic figure in long brown coat while grocery shopping in Los Angeles Sarah managed to find some time to run errands on Sunday
Barrister shares a hilarious analysis of EVERY law broken in Home Alone 2 – and reveals Macaulay's character could spend four YEARS behind bars
Alessandra Ambrosio flaunts her model body in tiny striped swimsuit while sipping on a coconut in Brazil The 37-year-old Victoria's Secret alum
Olympic gold medal winner Ryan Lochte and wife Kayla announce their second child will be a girl at gender reveal party
Angelina Jolie looks chic as she hits the shops with son Pax after 'telling him Brad Pitt didn't want to adopt him' The 43-year-old actress
Mariah Carey snuggles up with her son Moroccan after hitting the ski slopes with the kids The pop icon posted the photo to Instagram
Diane Kruger and Norman Reedus load up their Meredes SUV with their baby girl and bundles of presents as they prep for Christmas outside NYC
Kate Hudson and Danny Fujikawa take Rani Rose on snowy Aspen stroll before baby's first Christmas Their daughter Rani Rose is about to ring in her first Christmas
William Shatner claims women using MeToo movement as 'weapon' when they cannot get autographs from stars Star Trek star spoke against the movement
It's 'Derelicte': Model Jordan Barrett ties his greasy locks in a small bun as he steps out in an oversized red jumper and tri-colour pants while grabbing food
Naya Rivera goes shopping for white roses in a sporty athleisure outfit The former Glee star was spotted picking up a bouquet of flowers
Priyanka Chopra dazzles in bridal white as she joins new husband Nick Jonas on double date with his brother Joe and Sophie Turner in London
Keira Knightley reveals she nearly gave up acting career following PTSD breakdown… as she credits 'super solid' family and friends for saving her
Emily Ratajkowski flashes smoldering bikini body in her own swimsuit line during beach Christmas getaway Took to Instagram
Killing Eve season two: Villanelle looks like the Bodyguard's David Budd as she's left bloodied and bruised whilst Agent Polastri appears horrified
Selena Gomez looks in bright Christmas spirits as she giggles while out with female pal in LA… weeks after release from rehab
Samantha Markle sends sister Meghan a Christmas card begging she 'end the rift' with her estranged father Thomas 'in his last years'
Khloe Kardashian wows photoshoot while she slams back at 'haters' who 'say it's photoshopped' 'Haters always say it's photoshopped'
'You're saying I'm a n****r?' Louis CK and Chris Rock are slammed for using the N-word as they laugh that the SNL funnyman is 'the blackest white guy'
Andy Serkis admits he thought Star Wars villain Snoke's controversial death in The Last Jedi was 'so cruel' It was a shocking and divisive moment for fans
Diane Kruger and Norman Reedus are every inch the doting new parents as they take their baby daughter on stroll in NYC
Katy Perry shares steamy snap of her and Orlando Bloom splashing in lake by rainbow and waterfall The loved-up pair were showing off their swimsuit bodies
Hailey Baldwin Bieber shares another adorable video of new fur baby Oscar cradled on her chest on Instagram They shared a slew of snaps
Aquaman makes splashy debut as it tops weekend box office with $72 million to beat Mary Poppins Returns Jason Momoa's ocean-set superhero
Christina El Moussa ties the knot with beau Ant Anstead in surprise 'winter wonderland' themed wedding after one year together
Petra Ecclestone oozes glamour in snakeskin boots as she dines with beau Sam Palmer in Beverly Hills The Formula One heiress
Khloe Kardashian hits back at commenters asking about Instagram photo manipulation Constantly defending herself from haters
Rihanna sizzles in lacy black number while enjoying a late night dinner with billionaire boyfriend Hassan Jameel The 30-year-old beauty
Don't try this at home! Fashion 'bad boy' Jordan Barrett risks disaster as he appears to photograph model Emily Ratajkowski in a bathtub full of water
Luann de Lesseps takes the plunge in a daring low cut red gown as she hosts her cabaret show The 53-year-old reality television star
Madison Beer puts her awesome abs on display wearing lacy white bra and leather jacket out in WeHo The Hurts Like Hell songstress
Simon Cowell's girlfriend Lauren Silverman, 41, flaunts her phenomenal figure in a swimsuit as she dotes on son Eric, four, in Barbados
It's official! Meghan and Kate WON'T be staying together at Christmas! They are staying at separate houses with royal husbands
Hailey Baldwin and husband Justin Bieber introduce their precious new puppy Oscar in cuddly video Christmas came early for the Biebers
Debby Ryan is engaged to Twenty One Pilots drummer Josh Dun after sweet proposal in New Zealand The actress is officially off the market
Madison Beer keeps warm in on-off beau Zack Bia's coat as she walks her dog during a shopping trip Took a brief break from their romance
Kate Beckinsale is back in skintight black trousers as she carries shopping bags before Christmas Spotted out in Los Angeles on Thursday
Mike 'The Situation' Sorrentino celebrates three years of being sober… as he prepares to serve prison sentence in just ONE month
Cardi B models busty dress as she jets out of Puerto Rico with Offset… who hints he will 'change his ways' She and Offset reunited for a vacation
Irina Shayk sets pulses racing as she slips into revealing lacy red lingerie to ring in the festive break The runway star, 32, took to Instagram
Carly Pearce shows off brand new diamond ring as she announces engagement to fellow country singer Michael Ray Popped the question
A flying visit! Canada PM Justin Trudeau makes a surprise stop to visit Canadian troops on a U.N. peacekeeping mission in Mali He looked the part
Oh, boy! Instagram star Skye Wheatley FACETIMES her best friend from her hospital bed as she prepares to give birth to her first son with partner Lachlan Waugh
A very Irwin Christmas! Bindi's boyfriend Chandler Powell and her brother Robert give fans glimpses inside famous conservationist family's yuletide celebrations
Girlfriend of boxer Adonis Stevenson reveals he has regained consciousness from a medically-induced coma three WEEKS after suffering traumatic brain injury in KO loss
Will Ferrell reveals whether the odd onion-eating habit he gave his Sherlock Holmes character was inspired by former Australian Prime Minister
Keeping up with auntie Anne! William and Harry carried out FEWER days of official engagements this year than Princess – as she's crowned the hardest working royal
'Let's get excited!' Shanina Shaik celebrates her first Christmas as a wife to husband DJ Ruckus as the pair go shopping for presents
'Merry Christmas Pitches!' Rebel Wilson enjoys a yuletide reunion with her Pitch Perfect co-stars Adam Devine and Brittany Snow
The Bachelor virgin Colton Underwood deletes all his tweets before season 23 gets underway Old tweets can come back to haunt you
Eric and Lara Trump enjoy a dog walk with baby Luke in Mar-a-Lago as President Trump CANCELS his Christmas getaway to Florida
Hayley Atwell is victim to 'nude selfie' leak on X-rated website as hackers threaten they are set to release more pictures of the star Captain America star
Victoria Silvstedt sizzles in sparkling bikini and pink ruffled kaftan as she enjoys a beach day during her sun-soaked break in St Barts
Karrueche Tran dazzles in embellished gold dress as she joins glam Teyana Taylor at festive West Hollywood bash The former stylist, 30
George Michael is STILL making surprise charity donations two years after his death as it is revealed the Wham! singer is yet to get a headstone on his grave
Olivia Culpo assembles giant ice penis luge at sister Aurora's NSFW bachelorette party Instagram story asked fans to guess her travel destination
Revealed: How mothers-to-be like Meghan can KEEP their luscious pregnancy locks after giving birth with these easy tips from an expert
Cara Delevingne 'hired male and female strippers' for 'wifey' Rita Ora's birthday bash Been inseparable ever since they embarked on a friendship in 2012
THAT dress, and those trousers …and the rest of Meghan's $1.3million wardrobe. Claudia Croft charts – and rates – the looks that made a Duchess
The Queen dons a festive feathered hat as she joins daughter-in-law Sophie Wessex for church at Sandringham – ahead of welcoming her family
Magnifique! Spanish-speaking Meghan reveals that now she is brushing up on her FRENCH too Made comment at Community Kitchen
Sarah Hyland and Wells Adams beam as they are caught on the Kiss Cam during Lakers game date They have been dating for over a year
Selena Gomez appears in good health and spirits as she goes on her third hike in a week… weeks after release from her rehab stint
Gwyneth Paltrow shares new romantic photos of her star-studded wedding to Brad Falchuk in the Hamptons Sweet snaps
Rihanna sends fans into a frenzy as she CONFIRMS she will be releasing new music in 2019… three years after the singer's last studio album
'This is just going to be my version': Emily Blunt reveals why she didn't want to replicate Julie Andrews' portrayal of Mary Poppins while filming movie sequel
Malin Akerman dotes on son Sebastian as she holds her five-year-old's hand during stylish stroll through LA The actress, 40, held hands with her son
Bethenny Frankel is spotted in NYC for the first time after nearly DYING from a severe allergic reaction to fish soup which sent her into anaphylactic shock
Mariah Carey, 48, looks stylish in blue sports jacket and jeans as she steps out with beau Bryan Tanaka, 35, in Aspen Ready for the cold
Kylie Jenner turns heads at Travis Scott's Christmas party… as the rapper gifts a new Tesla to his manager The 21-year-old beauty stunned
Jennifer Lopez rocks shades of blue in cashmere coat and turtleneck combo as she shops in Beverly Hills
Kristen Stewart and rumored new girlfriend Sara Dinkin enjoy post-hike pampering at spa and nail salon The duo headie to a spa and nail salon
'They got a bunch of old white men owning teams with that slave mentality': LeBron James slams the NFL as he sympathizes with Colin Kaepernick's protest
Kim Kardashian shares touching photo of her 'cutie Chi' daughter ahead of baby's first Christmas It's her first Christmas as a mom-of-three
Khloe hints the Kardashian Christmas card 'will be coming very shortly'… after Kim said they would be abandoning annual tradition this year
Southern Charm star J.D. Madison arrested 'over bad check' in South Carolina He has been arrested in South Carolina for check fraud
Kylie Jenner hosts pyjama Christmas party with her 'day ones' Jordyn Woods and Anastasia Karanikolaou The trio donned matching red PJs
Reese Witherspoon shows off her legs in festive red skirt as she grabs lunch with her stylish Big Little Lies co-star Laura Dern Star in Big Little Lies
Caitlyn Jenner gets standing ovation as she donates to St. John's Transgender Health Program days before Christmas
Having a blast! Pals Rebel Wilson and Hugh Sheridan wildly cheer on as they watch L.A. Lakers game… before getting photo-bombed by a cheeky LeBron James
Cheery Nicole Kidman and Keith Urban share a laugh during church outing with daughters Sunday Rose and Faith Margaret as they spend Christmas Down Under
'We are no longer the suckers': Donald Trump makes surprise visit to Iraq with Melania where he declares…
Dow surges more than ONE THOUSAND points for the biggest single gain in HISTORY on the first day of trading…
Tech billionaire Reid Hoffman apologizes for giving money to pro-Democrat group linked to 'fake news'…
Kevin Spacey's alleged sexual assault victim recorded the actor touching him on the night of the incident…
'You have to have a wall': Resolute Trump declares government shutdown won't end until he gets funding for…
Florida man, 82, shoots and kills his son on Christmas Day in argument turned deadly
'These families had their kids in his lap': Georgia dad charged in the deaths of his two teenage children…
'It's an enormous flow': CBP commissioner says migrants are bringing children across the border at…
Customs and Border Protection's timeline reveals the final days of the 8-year-old Guatemalan boy who died on…
Miley Cyrus shares touching photos from her surprise wedding to Liam Hemsworth in Tennessee
Trump's going to go deaf, someone will try to kill Putin and Europe will suffer a financial collapse: What…
PICTURED: Four people – including a 23-year-old Marine – killed in a tragic road accident after their car…
Acting Attorney General Matthew Whitaker falsely claimed on government documents that he was given the…
Lindsay Lohan's stepmother Kate Major arrest for seventh time in five years for DUI on bus after attacking…
Russian cosmonaut confirms mysterious hole in the International Space Station was drilled from INSIDE – but…
Irate Tesla owners complain of being blocked out of spite at supercharger stations by rude pickup truck…
Turkey masses tanks on the Syrian border as Erdogan 'prepares to move against the Kurds' after the US leaves…
Supreme Court Justice Ruth Bader Ginsburg has been discharged from the hospital and is 'recuperating at…
'I'm besides myself with worry': Federal workers attack Trump shutdown on Twitter after he insists they…
Trump claims only an 'Olympic champion' could climb over his 30ft border wall
Reporting for duty – in style! Melania Trump is on-theme in $1,000 military-inspired jacket as she and…
Did a podiatrist who rented his office from Trump's father help the president avoid the Vietnam draft?…
Cops hunt gunman who fled after shooting dead California police officer during traffic stop
Morocco arrests six more people after two Nordic tourists were beheaded by suspected ISIS extremists,…
Is this what missing Corinna Slusser looks like now? Pennsylvania cheerleader turned sex-trafficking victim…
'I'm a little confused why she's the thing' says outgoing Democratic senator Clarie McCaskill of socialist…
Revealed: The very bizarre objects stuck inside people's orifices that required emergency room visits
Meghan the animal lover puts her hatred of bloodsports aside as she joins royals – including Kate as…
Revealed: Prince Harry DID join the royals for the traditional Boxing Day shoot despite reports of a ban by…
From the Makers of Candy Crush