According to a recent article from Blacklock's, the federal government "grossly inflated" job creation after significant corporate investment through the Strategic Innovation Fund.
Blacklock's Reporter@mindingottawa
Data from #cdnfoi show feds grossly inflated jobs claims under #StrategicInnovationFund giveaways. https://www.blacklocks.ca/govt-inflated-jobs-estimate/ … #cdnpoli @ISED_CA @dani_keenan @NavdeepSBains #FakeNews857:44 AM – Jul 15, 2019Twitter Ads info and privacy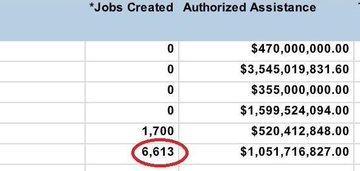 85 people are talking about this

The Canadian Strategic Innovation Fund has supplied companies with around $1 billion, apparently creating only 6,613 jobs through the program
However, in a 2019 statement by Navdeep Bains—Minister of Innovation, Science, and Economic development—he claimed the government had invested $1.3 billion into 46 projects, with a return of 56,000 jobs.
Blacklock's results and those of Bains would appear to be in contradiction. Bain's reports are nearly 10 times the size of those accessed by Blacklock's through their Access to Information request.
Interestingly, Blacklock's claims "recipients" of funding "are not required to report on the number of jobs."
According to Canada.ca, funding through the Strategic Innovation Fund is both "repayable and non-repayable," going to "firms of all sizes." Reportedly, the fund is meant to "create jobs and strengthen the middle class."
Of companies receiving subsidies through the Strategic Innovation Fun, are aluminum producers like EVRAZ, Algoma Steel, ArcelorMittal, Alcoa Corporation and Rio Tinto Aluminum.
These are by no means small firms that might otherwise require funding for purposes of growth. A company like Alcoa makes nearly 12 billion a year, and a mining company like EVRAZ, $2.47 billion. Others, like the Aluminum Division of Rio Tinto, have tens of thousands of employees.
Moreover, the fund announced in 2018 that it would only focus it's "support on larger projects (over $10 million in requested contribution)."
In a report by The Montreal Economics Institute, they listed the Strategic Innovation Fund as one of many federal entrepreneurship programs.
The report summarized the dangers of this form of public funding: "Instead of trying to be more competitive and better satisfy consumers, entrepreneurs have an incentive to use time, money, and labour to attempt to receive their share of subsidies.